There are thousands and thousands of books, most of which fall under the radar and disappear over time. For those that do become best-sellers, further opportunities can come about, making the concept of the book even more popular.
As I thought it would be quite intriguing, I've put together a list of 10 of the best-selling books of all time. If I haven't included a book that you feel deserves to be in the list, then please let me know by commenting.
1. Holy Bible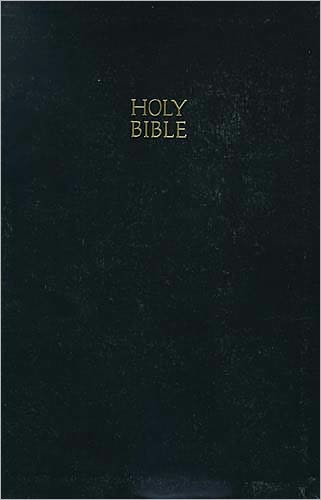 The Bible is by far still the most bought book of all time (and is interestingly also the most stolen book), managing to survive for thousands of years.
It's hard to give an exact figure concerning the amount sold because of its international and historical scale. However many estimates are between 2.5 billion - 6 billion, and roughly 100 million more copies are sold around the world each year! (Definitely my favourite book) :)
2. Don Quixote
Don Quixote is a novel set in two volumes coming out a decade apart (1605 and 1615). They are written by Miguel de Cervantes and are considered the most influential work of literature of the Spanish golden age. It has sold over 500 million copies.
3. Harry Potter
Selling over 450 million copies, J.K Rowling's set of fantasy novels have been hugely popular. So popular in fact, that they have been made into films, in which Warner Bros
Pictures have made the highest grossing film series of all time.
The merchandise that tie-in with Harry Potter (e.g. harry potter mugs, scarf's, toys, games, and so forth,) is estimated to be worth around $15 billion.
The books have been translated into 67 different languages.
J.K Rowling has said that the main theme is death (bearing in mind that this is supposed to be a work of children's literature), and seems to be popular with all ages.
4. Xinhua Zidian
Xinhua Zidian is a Chinese dictionary and is the worlds most popular reference book, selling over 400 million copies. It contains pinyin, stokes, radicals, indexing system, wubi codes, origin of characters, phrases, examples and meanings.
Nearly every page has an illustration of either an animal, plant, industrial or agricultural machine of the time, or architectural structure. In the latest edition, almost all characters are simplified.
Written by R.L Stine, Goosebumps are a series of children's horror stories. Sixty-two books were published under the name of goosebumps between 1992 and 1997.
As a whole, the goosebumps series have sold over 350 million copies, been published into 35 or more languages, and have made appearances on many best-seller lists.
The series was made into a t.v series, and unfortunately when I was younger I came across it....(creepy).
6. Perry Mason
There are 82 Perry Mason novels, many of them adapted as a television series starring Raymond Burr. For most of the plots, Perry Mason (a defence attorney) was involved in his clients murder trial, where he would try to plead for their innocence. The author behind these stories is Erle Stanley Gardner.
The novels have sold more than 300 million copies.
7. Berenstain Bears
Selling over 260 million copies in 23 languages, Berenstain Bears are a set of children's books in which a moral or safety lesson is learnt. They have been made into two television series and other related merchandise.
8. Choose Your Own Adventure
Choose Your Own Adventure, is a set of children's gamebooks, where the reader assumes the perspective/role of the protagonist, and makes decisions to determine the actions of the main character and outcome of the story.
Between 1978 and 1998, the books have sold more than 250 million copies. They were originally intended for 10-14 year-olds.
9. Sweet Valley High
Created by Francine Pascal, Sweet Valley High is a novel series consisting of 152 books (1983-2003). They have sold over 250 million copies as a whole and are classed as young-adult fiction.
The books soon became popular and started to gain some attention, branching off into some spin-off t.v series, where a CD soundtrack and other merchandise became available.
10. Noddy
The books have sold over 200 million copies and are very popular with children (who of course the books are aimed for). The initial publications were those between 1949 to 1963. The television series has been on the screen since 1955, and more books have followed the initial works. Noddy books and the television series still appear today.
I don't claim ownership or credit for the pictures, all credit is reserved for the original owners. No copyright intended, if you have an issue with a picture that is present, then please contact me.