From the Eiffel tower to Sydney opera house, there are famous tourist attractions all around the globe.
The 'top 10' list I have compiled highlights a variety of differences between each tourist attraction, but hopefully through the pictures provided you will be able to see why these places are very popular landmarks.
1. Taj Mahal, India
The Taj Mahal was completed in 1653 taking 22 years to build. Located in Agra (Uttar Pradesh), India, the landmark cost 32 crore rupees and had a total of 20,000 workers helping to construct it.
For the transportation of construction materials 1000 elephants were employed!
2. The Acropolis, Athens, Greece
Standing at nearly 80ft tall and 50ft wide, the Acropolis (Greece) is a very famous attraction.
First starting construction in 447 BC and running through to 438 BC when it was finished. Originally constructed for defensive purposes, the Greeks used Acropolis to analyse positions of enemies in battle.
It's had it's fair share of hits over its life-time such as: fires, floods, earthquakes, wars and invasions for close to 20 centuries.
3. Eiffel Tower, Paris, France
The Eiffel Tower's construction started on January 26, 1887, finishing March 31, 1889.
Weighing in at around 10,000 tonnes, the tower is made up of 18,038 pieces of wrought iron and 2.5 million rivets. It stands at a towering 324 metres tall, so I wouldn't recommend it to anyone who has a phobia of heights.
It needed 60 tonnes of paint and is painted every six years (not nice). The visibility from the summit of the tower is approximately 42 miles (clear weather).
It boasts a yearly approximation of 6.8 million people.
4. Statue of Christ the redeemer, Rio de Janeiro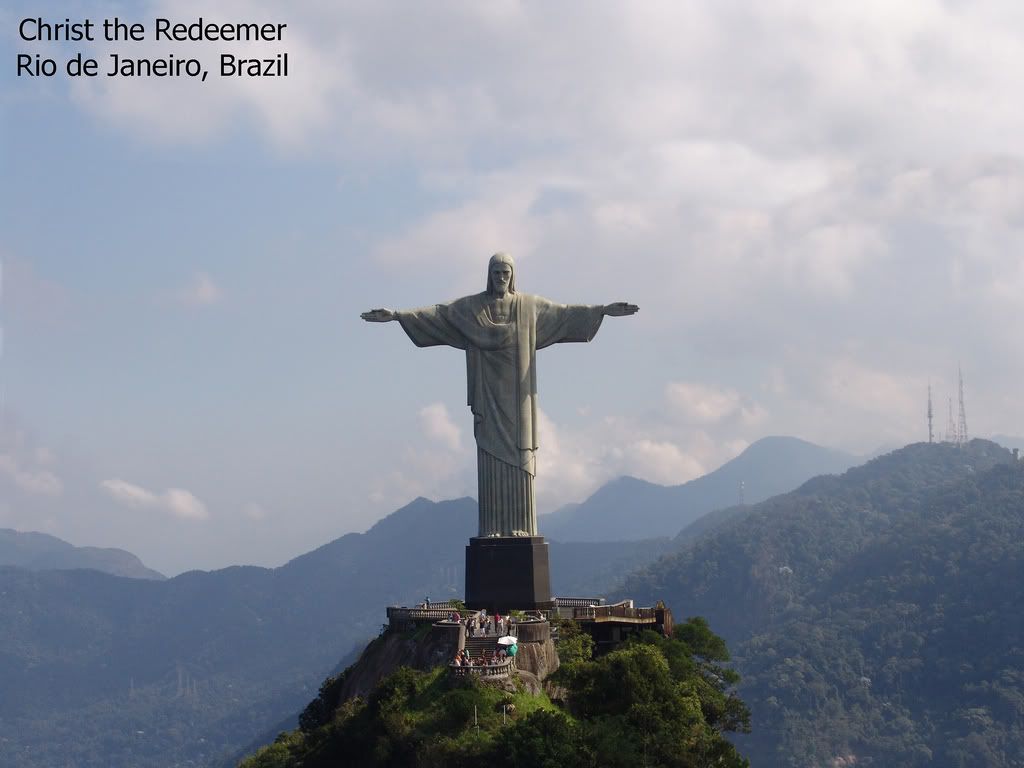 Considered the fifth largest statue of Jesus (but most popular) in the world, it stands at 130 ft and 98 ft wide.
It weighs 635 tonnes, and is located at the peak of the 700-metre (2,300 ft) Corcovado mountain in the Tijuca Forest National Park overlooking the city.
The left arm points to the Rio de Janeiro's north zone, the right to the south zone, while the saintly perch offers spectacular views of Ipanema, the Maracana soccer stadium and the Serra do Órgãos mountain range.
Its equivalent cost to build today would be $250,000.
5. Time Square, New York
Formerly named Longacre Square, it was renamed in April 1904 after the New York Times moved its headquarters to One Times Square (previously called time building).
One new years eve alone, close to a million people gather to celebrate the 'Dropping of the Ball'.
It has recently become a smoke-free zone.
6. Niagara Falls, Ontario, Canada
At 176 ft in height,750,000 U.S gallons per second and 2500 ft wide. Every year over 22 million people come to Niagra Falls to visit.
Rober Overcracker tried to perform a stunt here where he was supposed to ride off of the top of the falls with a jet-ski, and parachute to safety. Unfortunately, his parachute didn't open and he died.
7. Trafalgar Square, London, England
Nelson's Column (in Trafalgar square) was built to commemorate Admiral Nelson, who was killed during his victorious battle against Napoleon's navy off Trafalgar in Spain in 1805. On October 21st each year a service is held to commemorate Nelson.
Thousands of people flock to the square to celebrate the new year, and more than 15 million visitors in the year.
8. Olympic National Park, Washington
The Olympic National Park is situated in the centre of the Olympic Peninsula. It encompasses 1,440 sq miles (922,651 acres) of land and represents a major wilderness area. It has 3000 miles of rivers and streams.
There
22 species listed as Threatened or Endangered under the Endangered Species Act which live within the park.
There was 2,844,563 in 2010.
9. Stonehenge, Wiltshire, England
In spite of years of study and research, the reasons behind the construction of Stonehenge are unknown. There are more than nine hundred stone rings exist in the British Isles. Of these, Stonehenge is the most well known and visited.
10. The Pyramid of Khufu, Giza, Egypt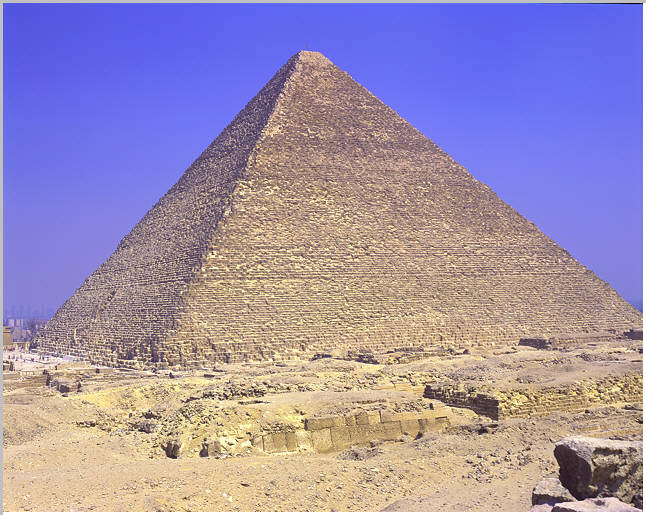 Taking about 20 years to build, it was finished at around about 2560 BC. At 480.6 ft, the pyramid was the tallest man-made structure on the planet for 3800 years.
Originally, the Great Pyramid was covered by casing stones that formed a smooth outer surface; what is now seen today is the underlying core structure.
I don't claim ownership or credit for the pictures, all credit is reserved for the original owners. No copyright intended, if you have an issue with a picture that is present, then please contact me. I am in no way profiting from the images present.